SW Indonesia is looking for someone with extraordinary potential to develop the performance of our accounting team.
We are looking for talents with a high level of accuracy and attention to detail.
Professional and attentive through his understanding to take part in improving the surrounding environment, is the right person we are looking for to support the main competency of an accounting consultant. Having the courage to have a different positive view will be a good value to join our team.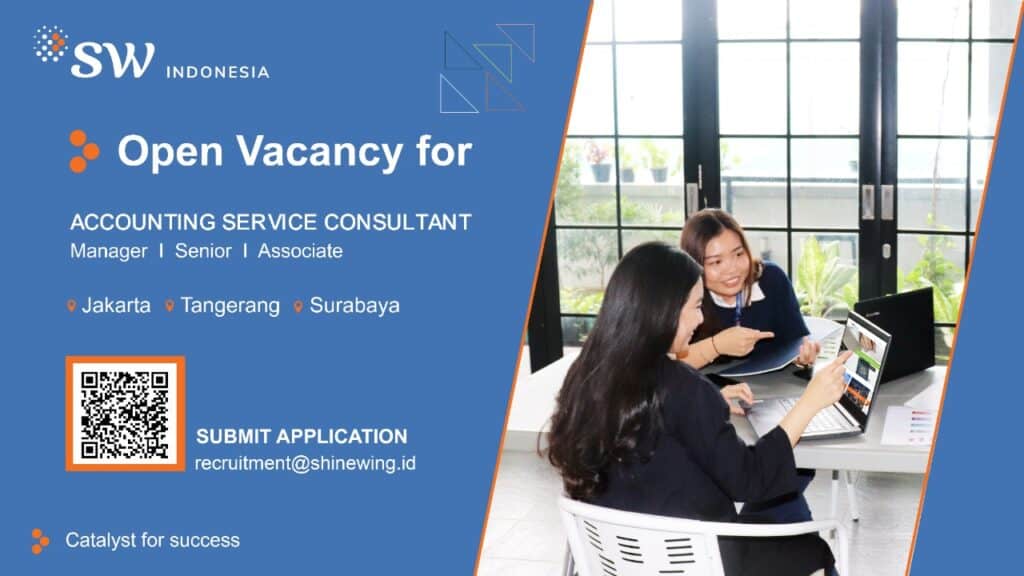 Please submit a comprehensive curriculum vitae, certificate, transcript, and a recent photograph. E-mail: recruitment@shinewing.id