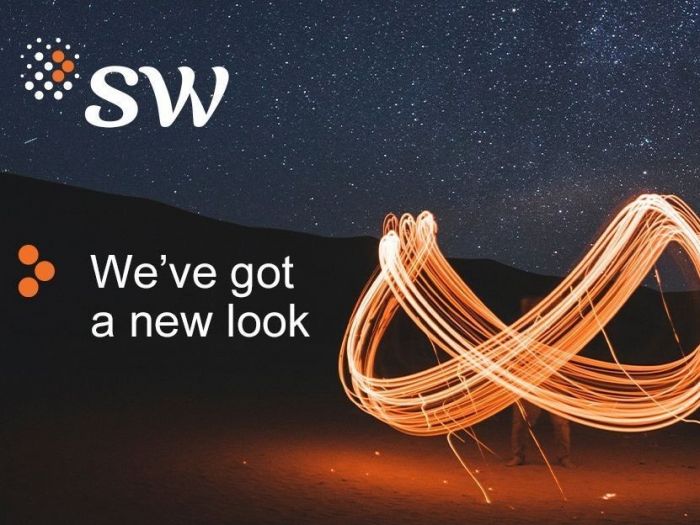 SHINEWING International, a global network of accounting and business advisory firms, has just launched a new brand, SW. This launch is also accompanied by a new logo design and visual identity that is expected to better reflect the global nature of the business and a sharper target market.
This image change comes at a crucial time for business growth worldwide as a result of the pandemic hibernation. The SW industry is being reshaped by the convergence of accounting practices across multiple jurisdictions and ever-changing regulatory requirements along with dynamic tax reforms. This in-depth local knowledge of regulations and business culture is invaluable. On the other hand, SW has the reach and resources to implement these skills.
On the new SW logo, the dots represent SW's rapidly growing global professional services network. The three orange dots that form an arrow reflect the SW's ability to promote progress. Modern calligraphy fonts echo the legacy of the SW network with dynamic looks and graphics.
"Our branding needs a change. The goals reflect the very different nature of the business today from previous years. This new branding represents the growth and global reach of SW while maintaining the continuity of our history and strength," said Zhang Ke, Chairman of SW International.
In addition to the visual appearance, SW also carries a new tagline, namely Catalyst for success. This tagline emphasizes that SW can be a solution to accelerate the process of achieving the aspirations of clients, member companies, and employees. It is also driven by a rapidly growing network of offices with expertise to facilitate transnational opportunities.
The SW network now has more than 10,000 professional employees, including more than 480 partners, located in more than 80 offices across 16 countries and regions. SW International Managing Director Marco Carlei also expressed his hope to be able to grow SW's presence and business to drive continued success.
"Our strategy is to expand growth in Europe, Africa, the Middle East, America and other parts of the world. We are a leading international professional services organization with deep and strong roots in Asia. We remain fully committed to offering quality services to set the benchmark for the future," said Marco.
In Indonesia, the presence of SW is represented by the Public Accounting Firm (KAP) Suharli, Sugiharto & Partners and the ShineWing Consulting Business Advisory Office. These two companies are designed to contribute to the progress of the nation with three national visions and four pillars of professional services.
First, becoming a KAP and Nusantara Consulting Firm (Archipelago Firms) by presenting world-class professional services throughout the archipelago. Second, to become the investment axis in the Asia Pacific (Asia Pacific Business Hub) by becoming an intercultural business advisor serving the businesses of multinational companies in the Asia Pacific Region. Third, to become Indonesia's investment gateway (Indonesian Investment Gateway) as a center for foreign investment solutions related to establishment, licensing, compliance, and corporate actions.
To realize this national vision, SW Indonesia has built four pillars of professional services. These services include auditing and other assurance, tax consulting, business advice on strategy, risk, mergers and acquisitions, as well as secretarial and administrative related investments.
Chairman of SW Indonesia Ahmadi Hadibroto also revealed that this new brand carries an image and appearance that reflects high professionalism. "The new brand, which is shorter and has a modern look with calligraphy and coloring, creates new energy for SW Indonesia to appear more professional in welcoming the economy and business after the pandemic," explained Ahmadi.
The Managing Partner of KAP Suharli, Sugiharto & Partners, Agustinus Sugiharto, expressed high enthusiasm for the new SW brand and logo. "The new brand and logo is an opportunity for the professionals in our place to continuously improve the quality of service. This is in accordance with international standards that are suitable to be applied in the local context," said Agustinus.
The rebranding is also a new milestone in the journey of an international network of accounting firms and business consultants in Indonesia. This was conveyed by the Chief Executive Officer of SW Indonesia Michell Suharli in a separate place. "We can see that the international network that has been around for a long time is changing the brand from many practitioners' names to just two to four letters or to one word," explains Michell.
SW Indonesia has become a new star in the KAP field in Indonesia. This is because there are conducive core values, strategic planning, implementation, and the ability to adapt to market situations. After one year of establishment, SW Indonesia has won the trust of many large clients from various industries and multinational companies.
His proactive strategy by registering with the regulator or professional association has resulted in a professional mental attitude with integrity in every SW Indonesia person. On the other hand, the involvement of foreign practitioners and participation in activities and the global professional community form a world-class ecosystem in daily work interactions at SW Indonesia. (OL-14)
Source: https://mediaindonesia.com/ekonomi/446131/sambut-pemulihan-ekonomi-global-shinewing-perkenalkan-merek-bar