About Us
Our services focus on assessing, evaluating, and providing
assurance or advisory on the effectiveness, reliability,
and security of digital systems, processes, and controls.
We assist clients to:
Navigate Challenges & Risks
Manage Digital Transformation
Govern Technology Implementation
Secure Data and Ensure Compliance
Service Background
The acceleration of technological development has globally impacted world activities, one of which is business operations. The acceleration of technological development has also occurred due to the COVID-19 pandemic. The benefits of companies implementing the latest technology are as follows: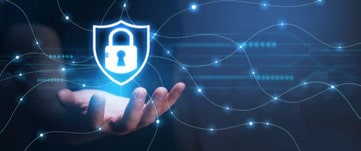 Data Security
Effectiveness & Efficiency
Business Operation & Network Enhancement
The adoption of the latest technology by companies is constrained by certain limitations, so companies tend not to have sufficient time and resources to execute related plans. These limitations include:
Competence & Knowledge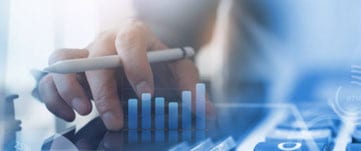 Resource & Cost Budget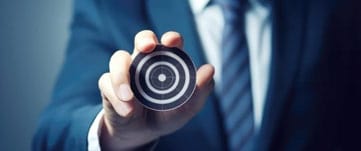 Business Focus
Why Choose Us?
Responsive
Long-term relationships with clients require effective communication between all parties. SW Digital Transformation & Cybertrust is aware of this and strives to provide prompt responses to questions and confirmations that clients need in order to provide a solution.
Relevant
In the middle of continuous world transformation, e.g., in technology, economy, and other aspects, SW Digital Transformation & Cybertrust is committed to following these changes, which are reflected in the application of the newest standards to provide relevant services in accordance with the current conditions of the company and the world.
Reliable
As a service company, SW Digital Transformation & Cybertrust realizes the importance of quality management and professional development in providing reliable and high-quality services and satisfying clients.
Research
The quality of the services provided plays an important role in client sustainability. SW Digital Transformation & Cybertrust prioritizes research as a clear and strong basis for providing professional services to clients.
Our Services
Digital Transformation
Helping clients leverage emerging technologies, such as cloud computing, robotic process automation, and artificial intelligence. Our services include:
Strategy and Roadmap Development
Technology Assessment and Selection
Process Optimization and Automation
Innovation and Emerging Technologies
Change Management
Cybersecurity & Data Privacy
Testing and enhancing cybersecurity defenses, safeguarding sensitive information, and complying with data protection regulations. Our services include:
GRC
Cyber Defense
Offensive Security
Security Monitoring
Data Analytics & Insight
Harnessing the power of data analytics to drive business insights and improve decision-making. Our services include:
Data Strategy and Roadmap
Data Quality Assessment and Improvement
Data Analysis and Visualization
Data Governance
Technology Governance
Assess clients' processes, structures, and policies to effectively manage and oversee their technology assets and initiatives. Our services include:
IT Governance Frameworks
Regulatory Compliance Assessment
Vendor and Third-Party Management Assessment
Training and Awareness Programs
ERP & Software Implementation
Integrating enterprise-wide software systems to streamline business processes and enhance operational efficiency. Our services include:
Requirement Analysis
Software Selection
System Customization, Configuration and Integration
Data Migration
User Training and Change Management
Post-implementation Support
IT Compliance
Ensuring compliance with industry standards, regulatory requirements, and internal policies. Our services include:
Regulatory Requirements Analysis
Compliance Audits
Vendor and Third-Party Compliance
Compliance Training and Reporting
IT Audit & Assurance
Evaluating the design and operating effectiveness of IT controls and processes. Our services include:
IT General Controls Assessment
IT Application Controls Assessment
IT Audit Planning and Execution
IT Audit Issue Remediation Assistance
IT Internal Audit Co-Sourcing and Outsourcing
Risk Assessment & Management
Identifying and evaluating digital risks. Developing risk management strategies and controls. Our services include:
Technology Risk Assessment and Gap Analysis
Risk Management Framework Development
Business Continuity and Disaster Recovery Planning
IT Due Diligence for Mergers and Acquisitions
World-class Organization
SW International Membership (HK)
ACCA Approved Employer (UK)
ICAEW Authorised Training Employer (UK)
CPA Australia Recognised Employer Partner (AU)
Our Audit Firm is Registered Firm at PCAOB (USA)
Global Business Desk