The international community is committed to realizing Environment, Social and Governance (ESG) initiatives. The latest developments around ESG in Asia Pacific are interesting to discuss, given the current social, political, economic, social and cultural forces in Asia. CPA Australia and SW Indonesia are holding a Hybrid-Webinar focusing on ESG updates in Asia Pacific on 21 April 2022.
Table of Contents
ESG Best Practices in Asia Pacific: Insights from International Speakers
The international seminar featured three international speakers who explained ESG best practices in the Asia Pacific and specifically in Indonesia. The topic chosen is "ESG Update and Indonesia Perspective".
The presentations of the three speakers emphasized how the accounting profession can play an important role in achieving climate change mitigation and adaptation. Standardization of the preparation of a Sustainability Report or CSR Report is needed to have a common ground for business and non-business organizations. Furthermore, the Sustainability Report can be examined based on international assurance standards.
Alignment of ESG in Indonesia: The Sustainability Finance Framework
Head of the Centre for Financial Sector Policy (PKSK), the Fiscal Policy Agency of the Ministry of Finance, Dr. Adi Budiarso FCPA (Aust.) presented material on the alignment of ESG in Indonesia with the Sustainability Finance Framework. He explained, Indonesia is developing sustainable finance as a national agenda and a global agenda to support the achievement of Net Zero Emissions.
As a national agenda, Indonesia is accelerating new funding sources such as pooling disaster funds, social forestry funds, managing funds from implementing carbon prices and managing mangrove funds through the IEF. Meanwhile, as a global agenda, Indonesia utilizes the G20 Presidency 2022 to ensure sustainability finance that can support and affordable transition.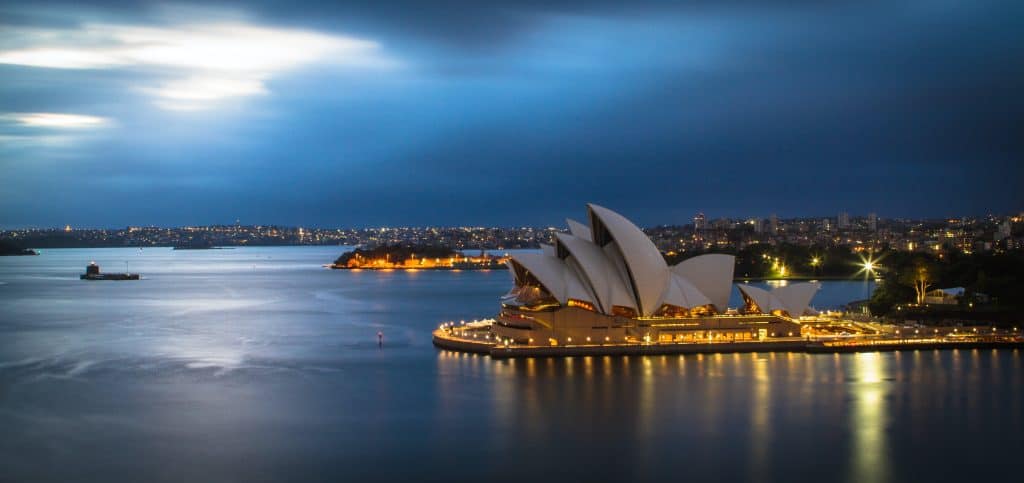 Comparing Sustainability Reporting Approaches: IFRS, Australia, and Indonesia
The first speaker Patrick Viljoen CPA (Aust.) from CPA Australia presented the latest developments in the Sustainability Report with a comparison of the IFRS approach, Accounting Standards in Australia and Accounting Standards in Indonesia. The second speaker, Managing Partner of SW Hongkong Roy Lo, FCPA (Aust.) explained the implementation of sustainability reports and ESG initiatives in Asia, including specifically in Hong Kong and Greater China in general. The presentation of the seminar material was closed by the third speaker, Dr. Adi Budiarso FCPA (Aust.), with a more comprehensive contextual context than the Indonesian government's commitment to sustainability finance.
Collaboration Between CPA Australia and SW Indonesia: Commitment to Carbon Emission Reduction
This seminar began with the official inauguration ceremony of SW Indonesia as a Recognized Employer Partner (REP) from CPA Australia on 14 February 2022. CPA Australia and SW International have a commitment to carbon emission reduction measures for the future of the world. The Country Manager and Chief Representative of CPA Australia in Jakarta, Reza Havies, expressed his great pride in establishing a partnership with SW Indonesia. "This agreement formalizes an already productive working relationship between CPA Australia and SW International. In terms of REP collaboration, both parties are committed to strengthening the accounting and finance professions in Indonesia," said Reza.
SW Indonesia as a Recognized Employer Partner (REP) of CPA Australia
Executive GM International CPA Australia Debora Leung FCPA (Aust.) gave a speech in the form of high appreciation for SW Indonesia as REP from CPA Australia. In line with that, SW Indonesia CEO Michell Suharli, FCPA (Aust.) expressed his enthusiasm for collaboration with CPA Australia. "By becoming the REP of CPA Australia, SW Indonesia further strengthens its position as a world-class company. SW Indonesia became the first Australian REP CPA in Indonesia for the field of Public Accounting Firm, Tax Consultant and Business Advisor. We thank CPA Australia for this trust," said Michell.
SW Indonesia's Position as a World-Class Company and Commitment to Sustainability
SW Indonesia is closely following developments in the establishment of standards for the preparation and assurance of sustainability reports. SW Indonesia is a world-class professional network with five business units, namely Public Accounting Firm (KAP) Suharli, Sugiharto & Partners, SW Consulting (tax consultant), SW Solution (business advisor), SEL South East Asia (financial professional certification education) and The Azterix (event management financial profession). SW Indonesia has become "the rising star" in Indonesia, with a unique position as the Archipelago Financial Professional Network, Asia Pacific Investment Axis and Indonesia Investment Gateway.
ESG and Kartini Day: Inspiring a Better Earth
Michell linked the topic of ESG with Kartini Day according to the date of the seminar. "Inspired by Darkness to Come Light, SW Indonesia hopes that ESG will be able to end the darkness in the world. Darkness is like disease, poverty, ignorance, violence, war and suffering. After all darkness has been dispelled by ESG, there is light for the world. Light is like health, well-being, intelligence, harmony, peace and happiness. ESG is the light of the world, for the sake of a better earth for our children and grandchildren", said Michell closing his speech before the three speakers started presenting the material.
Looking to navigate the world of accounting and finance with expert guidance? Look no further than SW Indonesia, your trusted partner in driving professional growth and success. As a recognized REP of CPA Australia, SW Indonesia combines its deep expertise with a commitment to excellence, providing comprehensive solutions tailored to your needs. Whether you require assistance with tax consultancy, business advisory, or financial professional certification education, SW Indonesia is here to support you every step of the way. Contact us today at +62 2993 2132 or email us at [email protected] and unlock the full potential of your CPA Australia journey. Together, let's achieve new heights of success!