The Indonesian government has made efforts to increase the "Ease of Doing Business" in Indonesia by issuing the Job Creation Law. The Job Creation Law simplifies more than 80 laws and 1,200 related articles to only 174 articles. The purpose of the enactment of the Job Creation Law is to improve Indonesia's position in terms of ease of business establishment.
Table of Contents
There are several forms of business that can be established, including Foreign Owned Company (PT PMA), Representative Office (RO) and Limited Liability Company (PT). PT itself is a fairly common business entity established in Indonesia.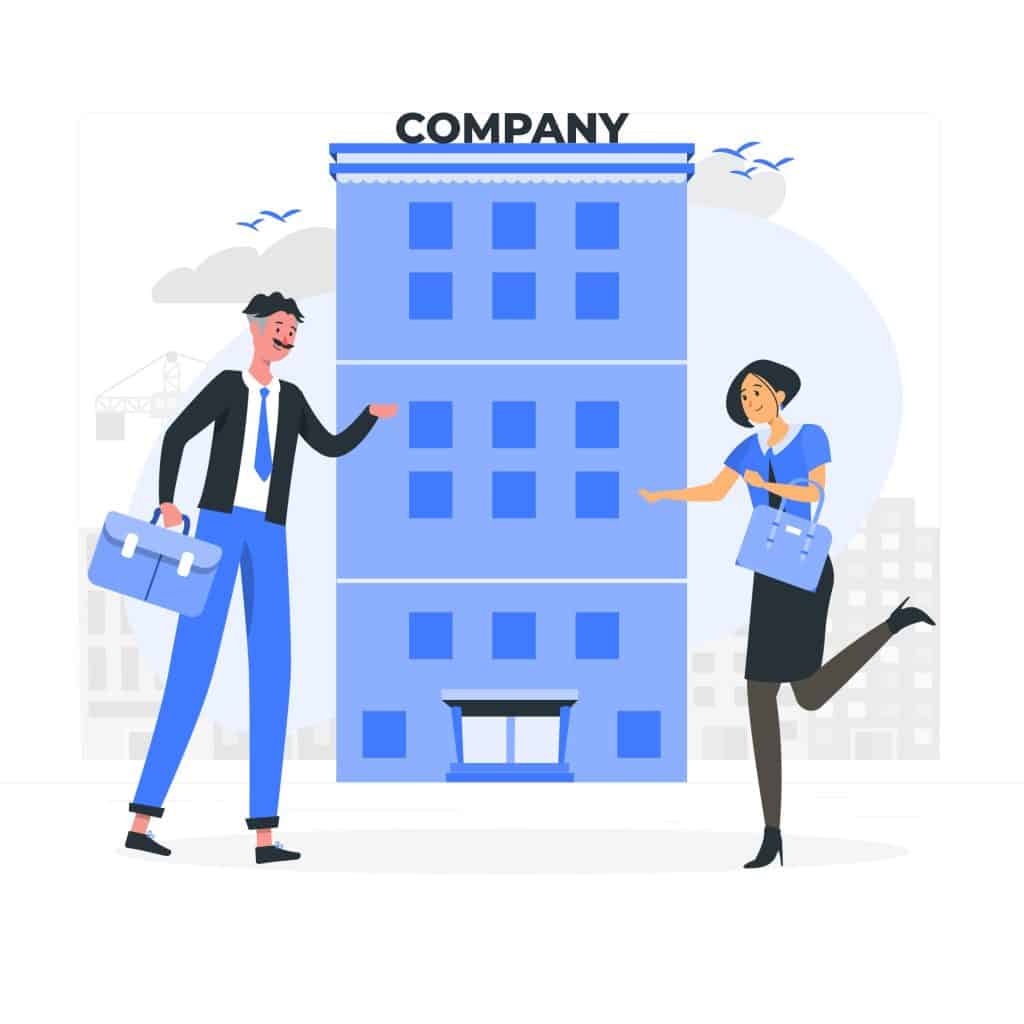 General Terms of Company Establishment
Limited Liability Company (PT) is a form of legal entity which is common to be established in Indonesia. Some of the requirements for establishing a Limited Liability Company in general include:
Director and Commissioner
The first requirement for the establishment of a PT is that it is established by two or more people with a minimum of 1 director and 1 commissioner.
Deed of Establishment
Have a deed of establishment containing information on the articles of association of at least IDR 50 million and a minimum paid-up capital of 25% of the total articles of association ratified by a Ministerial Decree concerning the legalization of the Company's legal entity.
General Meeting of Shareholders
Hold a GMS regarding the acceptance or expropriation of all rights and obligations arising from legal actions carried out by the founder or his proxies.
Business Registration Number (NIB)
Business Identification Number (NIB) which is currently integrated with the Company Registration Certificate (TDP) and Business License (SIU);
Additional Legal Documents
In addition to the four documents, several other legal documents that need to be prepared, refer to the Law of the Republic of Indonesia no. 11 of 2020 concerning Job Creation, namely
• Company name permits;
• Deed of establishment ratified by the Ministry of Law and Human Rights;
• Company Domicile Letter (SKDP);
• Taxpayer Identification Number (NPWP) and
• Taxable Entrepreneur Identification Number (NPPKP).
The Role of OSS in Business Licensing
OSS Overview
Online Single Submission (OSS) is an electronically integrated business licensing process. OSS introduced the existence of a Business Identification Number (NIB), the adjustment of goals and objectives with business activities using the 2020 Indonesian Standard Classification of Business Fields (KBLI) and how to apply for business permits and operational permits or commercial permits.
Government Regulations on OSS
Based on Government Regulation Number 24 of 2018 concerning Electronically Integrated Business Licensing Services, OSS issues a Business Identification Number, in the form of Electronic Documents in accordance with the provisions of laws and regulations in the field of information and electronic transactions.
OSS-RBA: Risk-Based Approach
Based on Government Regulation Number 5 of 2021 concerning Implementation of Risk-Based Business Licensing, OSS-RBA (Online Single Submission Risk Based Approach), a one-stop business licensing portal that is given to business owners to start and run their business activities which are assessed based on the level of risk of business activities.
Sectors Covered by OSS
In the Government Regulation on OSS there are 20 business sectors whose licenses can be submitted through the OSS system. However, for the mining and financial sectors, it cannot be managed through the OSS system. The licensing procedures for the two sectors are still under the competent ministry.
Determining Business Fields According to the latest KBLI
The Importance of KBLI
KBLI (Standard Classification of Indonesian Business Fields) is a classification of economic activities or activities that becomes a reference for relevant agencies to see the code of business fields which will determine the appropriate type of business license. KBLI 2020 is regulated in the Regulation of the Head of BPS (Central Statistics Agency) No. 2 of 2020 with reference to the International Standard Classification of All Economic Activities (ISIC), ASEAN Common Industrial Classification (ACIC), and East Asia Manufacturing Statistics (EAMS).
Updates in KBLI 2020
In the 2020 KBLI there are 216 new 5-digit KBLI codes compared to the 2017 KBLI. The OSS-RBA (Online Single Submission Risk Based Approach) integrates the 2020 KBLI and provides conversion from the 2017 KBLI. With the integration and conversion, it will make it easier for business owners to determine and revise the Articles of Association and Bylaws.
Ensuring Compliance
It is important for business owners to use an accurate and appropriate KBLI so that business owners can carry out business activities in accordance with existing regulations and requirements.
Looking to establish your business in Indonesia smoothly and efficiently? Look no further than SW Indonesia, your trusted partner in navigating the intricacies of business establishment. Our experienced team of professionals is here to provide comprehensive support, from legal requirements to strategic guidance. Contact us today at +62 2993 2132 to kickstart your journey towards a successful establishment in Indonesia. Let us help you turn your business aspirations into a thriving reality.