Technology directs the civilization of global society towards practical goals and has a central role in supporting human activities in all fields. The development of information technology into digital technology influences individuals' daily activities. Technology provides various conveniences and solutions in everyday life including communications, access to information, trading, and completing tasks and transactions.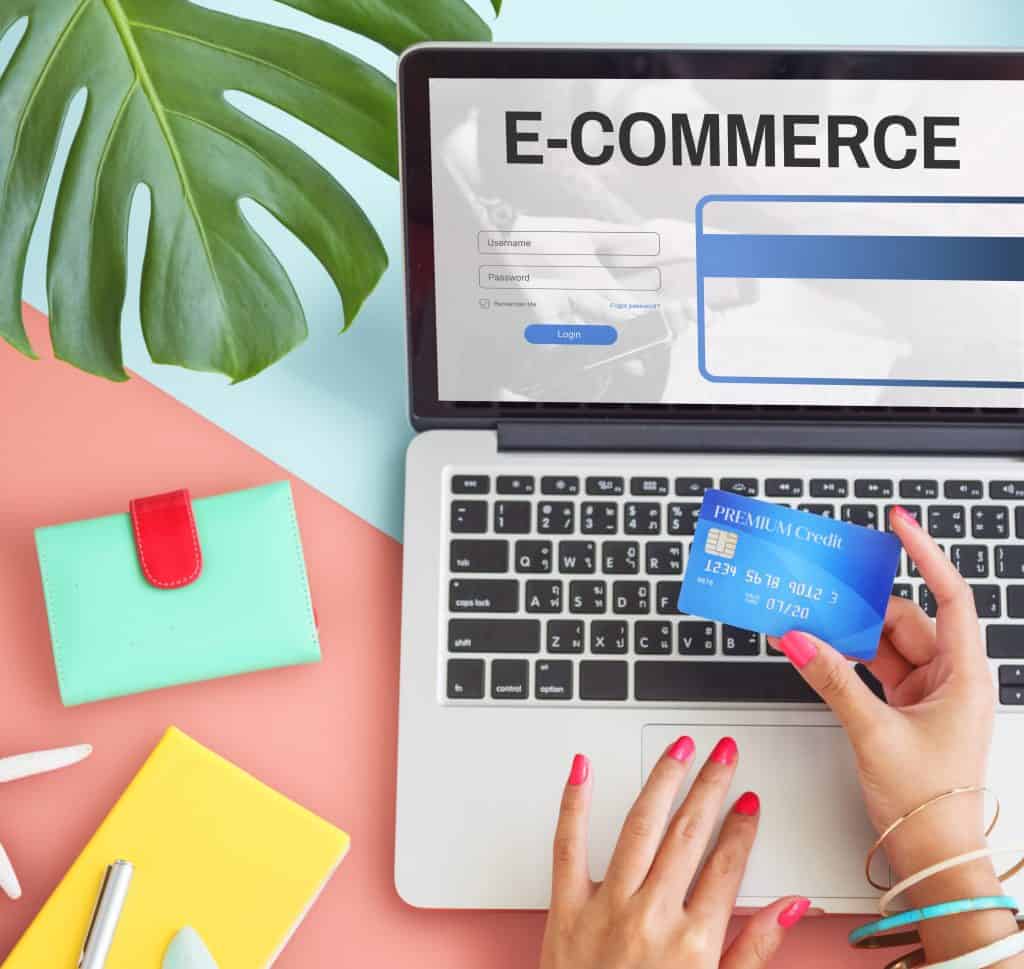 One activity that is highly supported by technological developments is the trading or buying and selling transaction system, which was originally carried out conventionally. This has encouraged the establishment of startup technology companies that organize e-commerce. Companies in the e-commerce sector develop applications as a platform for marketplaces and they compete to have the highest transaction traffic and the largest transaction value. The ever-evolving prospect of e-commerce fuels competition among these companies, driving innovation and pushing the boundaries of what is possible in the digital marketplace landscape.
Table of Contents
This marketplace is unique since there are companies in the trading sector that do not have their own merchandise inventory, transportation companies with no transportation fleet, and companies that offer hotels or accommodations but they do not own the property. Companies that develop these marketplaces act as an online platform for sellers and they receive commissions or a share of profit from transactions that occur in their platform.
Reasons for the Increasing Popularity of Online Shopping
Nowadays, people tend to shop online because of the following reasons:
1. There are various marketplaces that offer a variety of goods and services that help people to meet daily needs and support daily activities;
2. There is a development of electronic non-cash payment instruments that can be used as a medium of payment as a substitute for cash and, to make it easier for people to make buying and selling transactions quick and efficient; and
3. There are considerations on a safe payment system and concerns on using cash of having a risk of theft, counterfeiting, and fraud, especially when making considerable amount of transactions.
The Prospect of E-commerce (Growth and Value) in Indonesia
E-commerce provides convenience for both large-scale businesses and small businesses (UMKM). Almost all products and services are available on the Internet. E-commerce is defined as a business model that allows an entity (company or individual) to sell or buy products online. The e-commerce sector in Indonesia has experienced growth in recent years, and its value has even increased sharply since the 2020 covid pandemic. People are required to shop online because of the social distancing regulations (PPKM).
Growth, Prospects and Gross Merchandise Value (GMV)
Based on research conducted by Meta and Bain & Company, Indonesia has positive prospect of e-commerce by developing it. This can be seen from the Gross Merchandise Value (GMV) or e-commerce gross sales value in Indonesia in 2022 which has reached US$56 billion, an increase of 14% from the previous year which amounted to US$49 billion. Even though in 2022 there was an increase in GMV, growth has slowed compared to 2020 which increased by 32%.
This slowdown in growth occurred because of inflationary pressures, supply chain constraints, and the easing of social restrictions regulations that affect consumers to shop offline. The prospect of the e-commerce sector in Indonesia is projected to grow by 17% in the next five years, where the GMV will reach US$121 billion in 2027.
Increasing Trends in Indonesian E-commerce
The pattern of the Indonesian people in making transactions on the e-commerce platform has also increased. Based on a special report released by Google, Tamasek and Bain Company stated that the time spent by Indonesians in e-commerce platforms increased, from 3.7 hours/day to 4.7 hours/day, especially during PPKM.
Increased Time Spent on E-commerce Platforms
Indonesia is also one of the countries whose economic sector has contributed greatly to the development of e-commerce. This is due to the increase in internet users in recent years and the role of the internet itself as the main facilitator for e-commerce. In fact, Indonesia is one of the Asian countries with the highest number of internet users in the world, which is estimated to reach 143 million users in 2019.
Another Asian country that has the most internet users is India, with as many as 560 million users. Meanwhile, the largest number of internet users are China, with 829 million users. The data shows that approximately 50% of Indonesia's population are internet users and indicates the prospect of e-commerce. It shows that the e-commerce market is one of the most promising business sectors.
Internet Usage and E-commerce Market Potential
The data and information above show that e-commerce is one of the factors in increasing economic growth due to increased online buying and selling activities and can encourage more investment. It can also create new jobs and increase income per capita. Indonesia is one of the countries with the most attractive investment destinations in Southeast Asia, at least 25% of the total value of private funding in the region, which amounts to US$3 billion. This is because the Indonesian market economy has opportunities for investors to invest, especially digital investment in the long term.
Government Regulations and Support for E-commerce Companies
The Government of the Republic of Indonesia stipulates various regulations to support the growth of companies engaged in the e-commerce sector. The Government of the Republic of Indonesia launched the Online Single Submission Risk Based Approach (OSS RBA) to establish companies in Indonesia. Fields and business sectors for e-commerce business activities must be adjusted according to the type of business listed in the Indonesian Business Field Standard Classification (KBLI). As a guideline in fulfilling the requirements for an OSS RBA business license, this is regulated in Government Regulation Number 5 of 2021 concerning Implementation of Risk-Based Licensing (PP No.5/2021).
For companies in the e-commerce sector, at least they are included in 4 types of KLBI, namely:
1. KLBI 47914 Retail Trade Through Mixed Goods Media;
2. KLBI 47919 Retail Trade Through Media for Various Other Goods;
3. KLBI 62012 Activities for Development of Internet Trading Applications; and
4. KLBI 63122 Web Portals and/or Digital Platforms with Commercial Purposes.
The scope of KLBI 47914 includes retail trade of various types of mixed goods such as food, beverages, tobacco, chemicals, pharmaceuticals, cosmetics, laboratory equipment, textiles, clothing, footwear, personal goods, household equipment and kitchen equipment ordered by (mail, telephone or the internet) and the goods will be sent to the buyer according to the desired goods. Meanwhile, the scope of KLBI 47919 covers the retail trading business of various other goods that are not included in KBLI 47914, through orders and goods will be sent to buyers according to the desired goods based on catalogs, models, telephone, tv, internet, mass media and the like.
Business Fields and Sectors for E-commerce Activities
The scope of KLBI 62012 includes activities such as consulting, analysis, and application programming for the development of trading applications via the internet. While the scope of KLBI 63122 includes operating the web for commercial purposes using search engines, operating websites that function as portals to the internet, such as media sites that provide content that is updated regularly; and operation of digital platforms and/or websites/web portals that carry out electronic transactions which include ordering, payment, delivery of these activities.
Obligations and Requirements for E-commerce Companies
After establishment, various routine obligations must be held like companies in other sectors in Indonesia. Obligation to maintain bookkeeping according to financial accounting standards in Indonesia, taxation, social security for workers, social security for employee health, quarterly reports on investment activities and mandatory audits of financial reports.
Looking to explore the vast potential of e-commerce in Indonesia and need assistance with your venture? Look no further than SW Indonesia, your trusted partner in navigating the dynamic world of online business. With our extensive expertise and industry knowledge, we provide comprehensive solutions tailored to your specific needs. Whether you are a startup or an established business, we offer strategic guidance, technological support, and tailored services to help you thrive in the e-commerce landscape. Contact us today at +62 2993 2132 and embark on your journey towards e-commerce success in Indonesia.