SW International Partners Conference 2023 (SWIPC 2023) invited an Expert in Information Technology and Digital Transformation, Prof. Richardus Eko Indrajit, PhD., as an expert speaker to provide the latest situation of the business environment in Indonesia – with the material on "Digital Innovation". The presentation of complex material across disciplines is presented in the English language with practical and interesting examples so that it is easily understood by the 138 conference participants from 19 member countries of SW International.
Table of Contents
The Concept of Digital Innovation
Prof. Eko explains how digital innovation refers to the application of new technologies and digital solutions to make discoveries, including improvements to products, services, processes, or business models. The disruption theory proposed by Clayton Christensen describes how digital innovation can disrupt existing markets. Emerging digital innovations with low costs and limited initial functionality can grow exponentially and replace products or services that are already established in the market.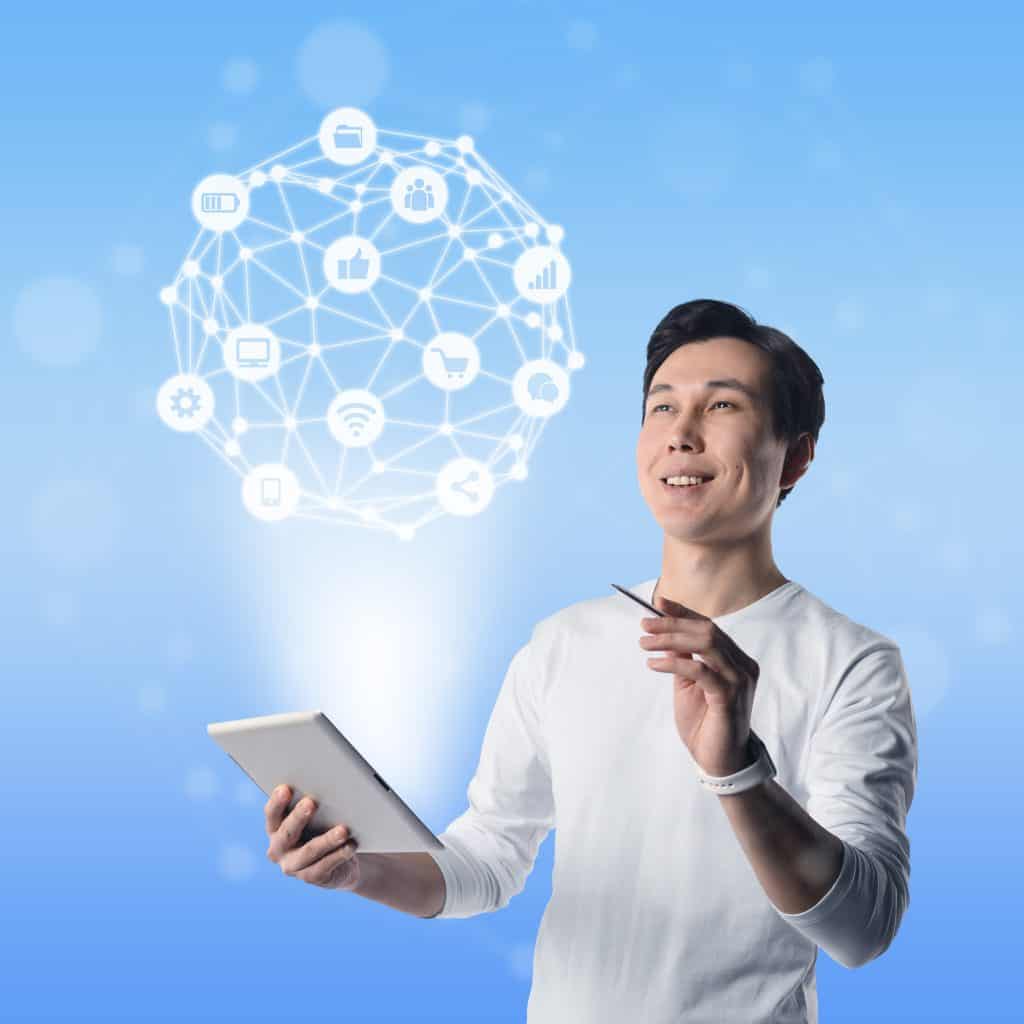 Benefits of Digital Transformation
According to him, there are seven things that can be obtained from this digital transformation process:
Increased efficiency and productivity,
Increased customer experience,
New business opportunity,
Competitive advantage,
Decision-making based on data,
Flexibility and adaptability,
Sustainability and environmental impact.
Forms of Digital Transformation
The forms of digital transformation include:
Technology-based products and services. The process of digital transformation involves the use of new technologies such as artificial intelligence (AI), virtual reality (VR), blockchain, and the Internet of Things (IoT).
Process optimization and automation that involves the implementation of robotic process automation (RPA), machine learning algorithms, or data analytics to optimize workflows
Transformation of business models that involves a shift from physical to digital systems and adopting subscription-based or on-demand models
Data-based decision-making involves analyzing large volumes of data to reveal patterns, trends, and customer preferences, enabling organizations to develop personalized offers or adjust strategies.
A collaborative ecosystem involving startups, academics, and industry networks to leverage external expertise, access new technologies, and share ideas.
Digital Transformation in Industry 4.0 and Society 5.0
Industry Revolution 4.0 and Society 5.0 provide a different approach to the ongoing digital transformation.
Key Success Factors in Digital Transformation
There are ten key success factors in digital transformation, which are:
Vision and Strategy,
Leadership and Culture,
A customer-centric approach,
Talent and Skills,
Agile and iterative approaches.
Collaboration and partnership,
Decision-making based on data,
Scalability and integration,
Risk and security management,
Continuous evaluation and improvement.
Digital Transformation in SW China and Global Business Environment
In addition to Professor Eko's presentation, Advisory Partner SW China Yusong Chen discussed digital transformation in China's internal SW processes. Yusong Chen also visualizes how SW China assists manufacturing clients with digital transformation. The business environment in China is being pushed by digital innovation at breakneck speed, and this is undoubtedly a common phenomenon in the global business environment, including in Indonesia.
Digital Innovation in Digital Transformation
Digital innovation in digital transformation entails digital transformation activities, catalysts of change, integration of innovation, and sustainable innovation, as described in the six stages of digital transformation. (The Six Stages of Digital Transformation).
Leveraging Digital Innovation for Business Growth
By leveraging innovation and digital transformation, multinationals can excel in global competition, seize new opportunities, and effectively reduce risks by increasing productivity, saving costs, improving operational efficiency across multiple locations, and managing operations more effectively.
SW Indonesia's Emphasis on Digital Transformation
Digital innovation and its impact on the transformation of the business environment are relevant materials for conference participants from across the country. The theme of this international conference is "Sustainable Quality Growth in a Challenging World,", and it was held on May 24, 2023, at the Hotel Mandarin Oriental Jakarta. SW Indonesia capitalizes on the momentum of this international conference as preparation for a new business unit in addition to four (4) existing service lines, which are: SW Audit & Other Assurance, SW Tax Consulting & Custom, SW Deal & Business Advisory, and SW Business Process Outsourcing.
SW Digital Transformation & Cybertrust is a new SW Indonesia service line designed to support the development of customer business through information technology and digital transformation. Support is provided through the provision of eight (8) types of services, including Digital Transformation, Cybersecurity & Data Privacy, Data Analytics & Insight, Technology Governance, ERP & Software Implementation, IT Compliance, IT Audit & Assurance, and Risk Assessment & Management. All of these services are focused on providing assurances and advice on the effectiveness, reliability, and security of the company's clients' use of digital technology.