International Conference on Chinese Companies in Indonesia (IC3 Indonesia 2023) is organized by SW Indonesia and features Prof. Bambang Permadi Soemantri Brodjonegoro, Ph.D., as the keynote speaker on "Economy and Opportunities of Investment in Indonesia". He is very representative as a speaker on this material because of his experience as Minister of Finance (2014–2016), Minister of National Development Planning (2016–2019), and Minister of Research and Technology (2019–2021) of the Republic of Indonesia.
IC3 Indonesia 2023 was held on May 26 2023 at the Mandarin Oriental Hotel Jakarta with the theme "Empower Chinese Enterprises to Progress in Indonesia". The participants of this international conference were 168 representatives of the top management of Chinese companies in Indonesia. It was observed that this conference was attended by high-ranking officials from the Chinese Embassy and the Chinese Chamber of Commerce for the Republic of Indonesia. Apart from Prof. Bambang, the other keynote speaker for this international conference is the Chairman of SW International Zhang Ke.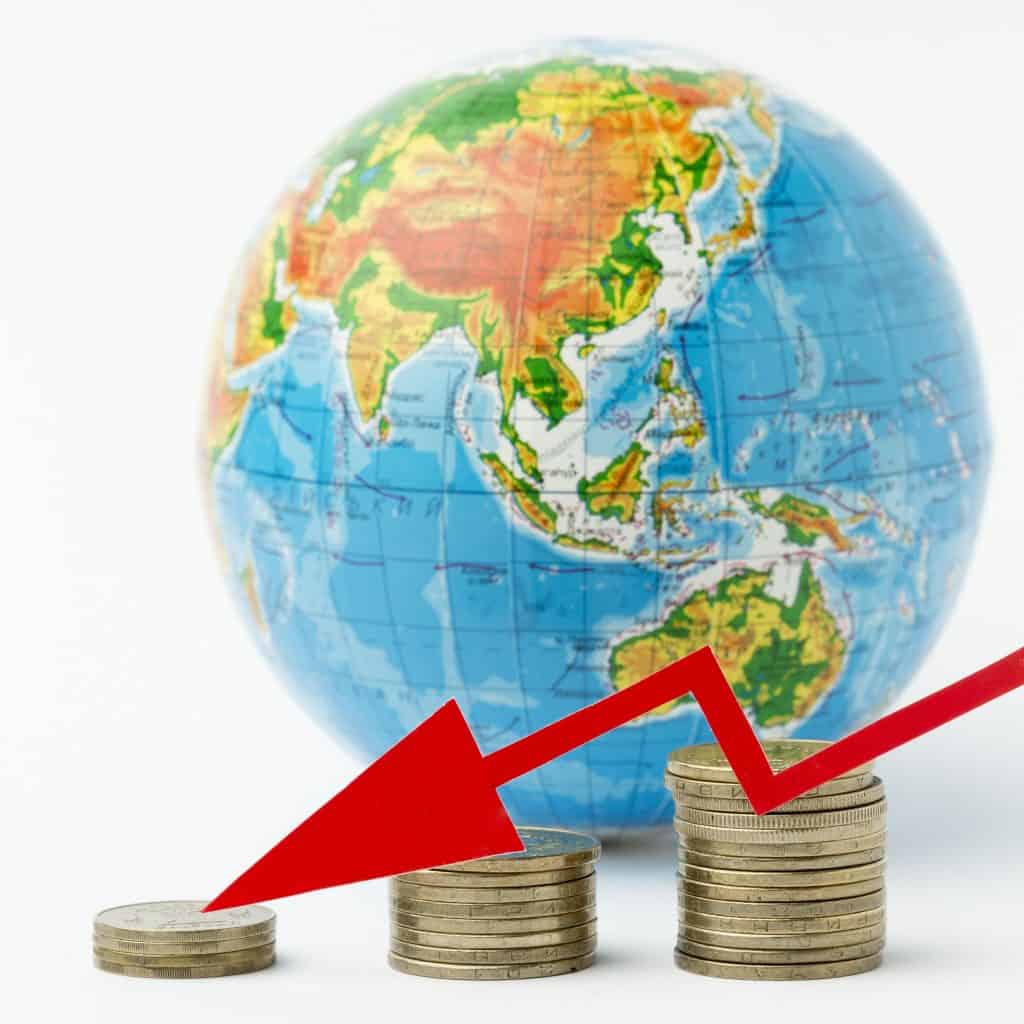 The Potential of Investment in Indonesia and Economic Outlook
In his speech, Prof. Bambang raised the theme "Indonesia Economy and Investment Opportunities", which explains the main reasons foreign companies invest in Indonesia based on his observations as an academician and government official. It is explained that the first reason is the stability of macroeconomic management, and the second is the size of the market itself.
Exploring Indonesia's Economic Landscape and Growth Ambitions
Although Indonesia generally has a smaller population and Gross Domestic Product (GDP) than China, its population is the fourth largest in the world, with a total of over 280 million people. That is an incredible market potential. Along with this, per capita income also increased, as did the number of middle-class people. This means that Indonesia has enormous FDI potential.
Investment Factors, Economic Resilience, and Aspirations
Speaking of the market potential in Indonesia, Prof. Bambang stated that there are two types of investment: the first is product-oriented investment, which means that society can manufacture and sell products in Indonesia, and the second is service-oriented investment. When viewed from the perspective of macroeconomic stability, Indonesia's current economic growth rate of 5% is relatively stagnant. Although Indonesia's economic growth is not the highest among the G20 members, it is relatively consistent in third place, below China and India.
Indonesia is one of the countries that has shown consistent resilience to the impact of COVID-19 on economic growth. It has been recorded that growth is negative in 2020, around -3%, then positive in 2021, around 3%, and finally back to normal, above 5%, in 2022. This is a sign that Indonesia has the ambition to become a developed "high-income country" and get out of the mid-income trap by 2045, exactly 100 years after its independence.
FDI's Role in Indonesia's Growth Journey
One way is to have a per capita income exceeding $13,000. (currently worth around $4000). Average annual economic growth must be above 6%, even though a 1% increase in average annual growth is difficult. Therefore, Indonesia is in great need of FDI and hopes that potential Chinese investors will have a positive impact on the country, particularly in terms of technology transfer and high-productivity behavior.
Prof. Bambang stated that the reason why economic growth in Indonesia has remained stagnant at 5% is due to the country's reliance on household consumption, despite the consumption factor being important for a country with a large population. However, relying solely on household consumption is insufficient. Indonesia requires increased economic growth from investment and export factors.
Currently, export growth is relatively high, and Indonesia has always recorded a significant surplus in the trade balance for the past two years, aided by high commodity prices. Meanwhile, China experienced a large trade surplus. This is due to the export of processed products rather than raw materials.
Balancing Economic Factors for Sustainable Growth
Aside from macroeconomic growth conditions, another source of Indonesian power for potential investors is the country's ability to maintain inflation. Perhaps previously, inflation was difficult to reduce and always above 10%, so the government attempted to bring it down to one digit, at least below 9%. Finally, inflation in Indonesia could reach 5%, despite the fact that inflation above 5% is already considered a high inflation warning.
East Asian Success Stories and Indonesia's Path
According to the most recent data, Indonesia's inflation rate reached 4.5%, which is significantly lower than that of many other countries. Even developed countries tend to experience very high inflation. If we look at East Asian successes such as Japan, Korea, or even China, then we can see that it all starts with strong FDI investment. However, these countries do not rely solely on FDI but instead develop their own economies and industries, allowing economic growth to come from within their own borders and strengths. For example, the Chinese economy was once very closed until it later opened up under Deng Xiaoping's leadership.
Chinese Investments and Indonesia's Economic Landscape
With a large population of over one billion people, investors see opportunities and come to Indonesia to invest. In the previous year (Q1 2022–Q1 2023), Singapore ranked as the first foreign country with the largest number of investors, followed by China and Hong Kong. We understand that many businesses in Singapore and Hong Kong are owned by Chinese entrepreneurs or companies. This means that Chinese investors are very likely to be the largest investors in Indonesia.
Driving Positive Change through Chinese Investments
Prof. Bambang hopes that Chinese investments are not just about business intensity, but are capable of changing behavior to become more productive and competitive. If Indonesia wants to maintain its surplus balance, as China has done for so long, one of the keys is to be competitive. It is not just a price war, but also having a quality product and superior service.
Supporting Investment Success with Strategic Partners
SW Indonesia has a SW Business Process Outsourcing business line that assists FDI in terms of company establishment and implementation of business administration compliance after the company is officially established in Indonesia. When a company wants to expand or engage in share, mergers and acquisitions, or other strategic financing transactions, SW Indonesia has a dedicated team in the SW Deal and Business Advisory service line.
Clarity and convenience are important factors for investment success in Indonesia. SW Indonesia's position on supporting multinational investments is clear, with the goal of becoming the gateway for Indonesian investment and Asia Pacific business. With the support of SW International and its members in Asia-Pacific, the effectiveness and efficiency of SW Indonesia services are expected to significantly aid the progress of Chinese companies in Indonesia.
For expert guidance and support on navigating the world of investment in Indonesia, turn to SW Indonesia. Our dedicated team specializes in assisting businesses with company establishment, compliance, and strategic financing transactions. We're your trusted partner on the journey to success in Indonesia's dynamic market. Don't hesitate to reach out to us today for personalized assistance. Your thriving investment in Indonesia begins with SW Indonesia. Contact us at +62 2993 2132 or email us at [email protected] now to unlock your potential.