Trademarks are intangible assets that are a vital part of business in a digital age of technology dominated by the role of social media and cross-border commerce. The market is filled with various trademark propagandas every day, both trademark market leaders and new players in every field. Companies need to make investments to create a strong trademark, gain market attention and be in control of how the market views its business. Whether it is a domestic market or an overseas market.
Table of Contents
A strong trademark can generate income from the utilization of that trademark by other companies domestically as well as across countries. A strong trademark can increase the value of the company in the calculation of buying and selling shares or the context of the value of shares in the capital market.
A strong trademark results in employee loyalty due to the image of social status and a sense of pride in working for the company that holds the trademark. Thus, it is not enough for a business to invest just to have a strong trademark, businessmen must also protect that strong trademark legally.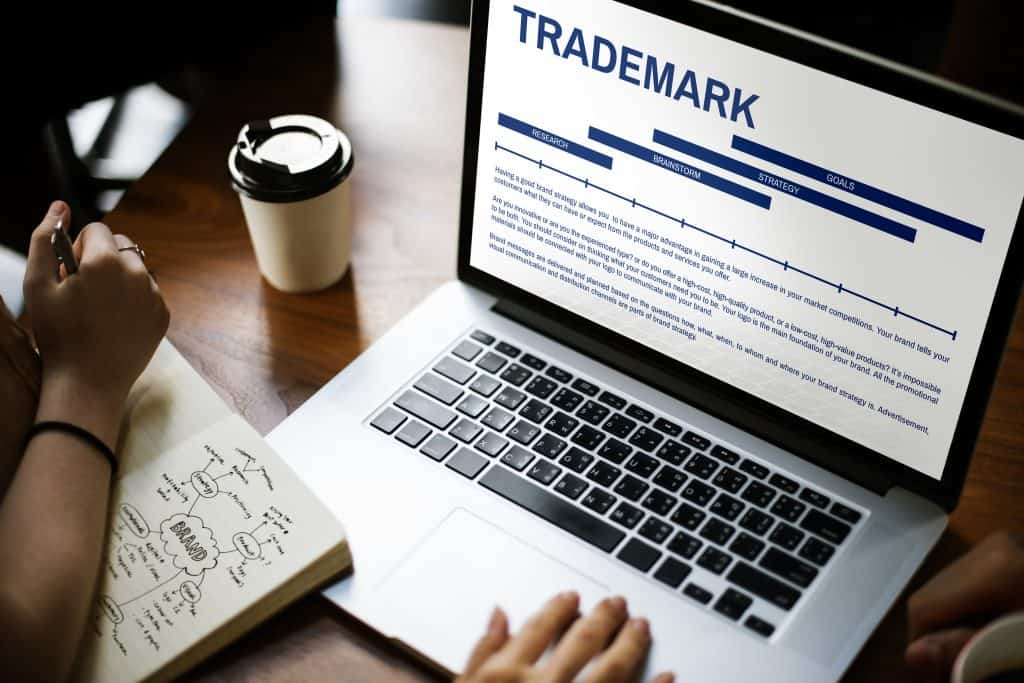 Understanding Trademark Legal Protection in Indonesia
The legal basis of trademarks in Indonesia is stipulated in Law No. 20 of 2016 concerning Trademarks and Geographical Indications. Trademark is a sign that can be displayed graphically in the form of images, logos, names, words, letters, numbers, color arrangements, in the form of 2 (two) dimensions and / or 3 (three) dimensions, sounds, holograms, or a combination of 2 (two) or more of these elements to distinguish goods and / or services produced by people or legal entities in the activities of trading goods and / or services.
Trademark is a mark used on goods and a Service Mark is a mark used on services, which is traded by a person or several people together or a legal entity to distinguish it from other similar goods.
Trademark Rights and Registration Process
Trademark right is an exclusive right granted by the state to the owner of a registered trademark for a certain period of time by using the trademark itself, or giving permission to another party to use it. Trademark rights are acquired after the trademarks have been registered. The application for registration of the trademark is submitted by the applicant or his attorney to the Minister of Law and Human Rights in Indonesian.
Criteria for Trademarks That Cannot Be Registered
The criteria for trademarks that cannot be registered are listed in Article 108 number 1 of Law No. 11 of 2020 concerning Job Creation, including:
contrary to state ideology, legislation, religious morality, decency, or public order;
is the same as, relating to, or simply mentioning the goods for which registration is requested;
contains elements that can mislead the public about the origin, quality, kind, size, type, purpose of use of the goods requested for registration or are the name of the protected plant variety for similar goods;
contains information that is not in accordance with the quality, benefits, or efficacy of the goods produced;
does not have a differentiating power;
is a common name and/or public property symbol; and/or
contains a form of a functional nature.
Criteria for Trademarks That Must Be Rejected
Meanwhile, the criteria for trademarks that must be rejected according to Article 21 of the Trademark Law, namely:
have similarities in essence or in its entirety with a registered trademark belonging to another party or requested in advance by another party for similar goods, a well-known trademark belonging to another party for similar or non-similar goods that meet certain requirements;
is or resembles the name or abbreviation of the name of a famous person, photograph, or legal entity name owned by another person, except with the written consent of the entitled person;
imitation or resemblance of the name or abbreviation of the name, flag, emblem or symbol or emblem of a country, or national or international institution, except with the written consent of the competent authority;
is an imitation or resembling a sign or stamp or official stamp used by a state or Government agency, except with the written consent of the competent authority; and
if it is filed by the applicant in bad faith.
Conducting a Trademark Search
To ensure that the trademark does not conflict with Article 21 of the Trademark Law, it is important to conduct a trademark search first through the Directorate General of Intellectual Property of the Minister of Law and Human Rights. Trademark search is carried out to check whether a trademark can be registered and avoid rejection due to the similarity of the trademark owned by another party.
Trademark Registration and its Functions
Trademark registration is first to file where the party who first registers or obtains a Trademark Certificate, he is the one who is entitled to the trademark. Seeing this, it can be concluded that the function of trademark registration is:
evidence for owners who are entitled to the registered trademark;
the basis for rejection of the same trademark in whole or the same in essence requested registration by another person for similar goods/services;
the basis for preventing others from using the same trademark in whole or the same in essence in circulation for similar goods/services.
SW Indonesia helps to register the trademark and assist clients from lawsuits related to trademarks and service marks. Together with our professionals from SW Solution, investors are assisted to obtain legal protection for the trademark. Furthermore, trademarks that have been registered will receive legal protection for a period of 10 years and can be extended for the same period of time. Contact us today at +62 2993 2132 or email us at [email protected] to learn more and get in touch with our knowledgeable experts today.